LA Fitness opening a location
Go to article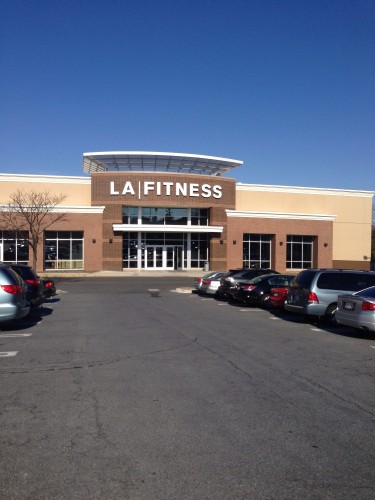 ANN ARBOR, MI – Site plans have been submitted to the City of Ann Arbor for an LA Fitness facility at Maple Village Shopping Center, on property now occupied by English Gardens.
The site plans, submitted by Mark Salma of Brixmor Property Group at the end of March, include details for the 34,000-square-foot proposed fitness club, which would be built on a cleared grassy area off Maple Road near the English Gardens building.
English Garden representatives announced at the end of March it was not given the opportunity to renew its lease after this year by Brixmor. The family-owned gardening business would remain open until January 2018.
"English Gardens is committed to the Ann Arbor market and we are actively looking for a new site," said company president John Darin in a March statement. "We very much want our customers and the community to know we want to continue to operate a store in this area."
English Gardens to stay at Maple Village in 2017 but needs new location
English Gardens to stay at Maple Village in 2017 but needs new location
While English Gardens remains open through January, Maple Village is seeing some stores open and close after extensive renovations to the Ann Arbor shopping center.
The area where English Gardens and its outdoor space is located would be the adjacent parking area for LA Fitness, with 145 parking spaces and 5 handicap-accessible parking spaces. The site plan also includes 44 bicycle spaces, which the property currently does not offer.
A Brixmor representative said the company does not have any new tenant announcements, and referred The Ann Arbor News to its current tenant listing.
There are four alternative site plans included in the documents, including images showing the LA Fitness building situated in the center of the 2.62-acre space or aligned closer to Maple Road.
A closer look at plans for the proposed LA Fitness shows sections for circuit, free weight, personal and cardio training, women's and men's lockers rooms, a basketball court and a lap pool for aquatic fitness classes.
According to the LA Fitness website, the company is known for its state-of-the-art equipment and group fitness classes. It has a babysitting service called Kids Klub, a Juice Bar and Swim School, with around 690 locations across the United States and Canada.
The first location opened in Troy in May 2008. There is an LA Fitness location at 615 Briarwood Circle on Ann Arbor's south side, which offers similar services, along with a lap pool.
A notice was sent in March to property owners within 500 feet of the proposed development, seeking comments as required by the City of Ann Arbor's Citizen Participation Ordinance.
The site plans are progressing on schedule, said City Planner Alexis DiLeo. They could be considered as soon as the May 17 planning commission meeting.
Maple Village has experienced a variety of business changes over the last few months, including the closure of the Dollar Tree and RadioShack. Merchandise retailer Five Below is now open and children's retailer Carter's is opening in May.
The first Sierra Trading Post in Michigan is also expected to open spring 2017, in the former space left empty by Kmart in 2015 that now houses Home Goods and Stein Mart.
The New York-based Brixmor recently made headlines with the $102 million purchase of Arborland, a shopping center located in southeast Ann Arbor. It is now one of the company's larger assets, and one of 19 properties it manages in Michigan.