Superior Health Club Milton Closes Its Doors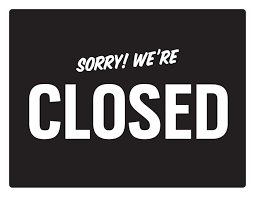 MILTON, GA — A Milton fitness facility has announced its plans to close up shop. Superior HealthClub Milton said in an email blast that it will shut down operations on Nov. 30.
"Over the last two weeks, the silent investors have come together and worked diligently to keep the club functioning at 100 percent, to figure out how to compensate the coaches and instructors you have grown to care for, and to formulate a plan to save the facility we all believe in and love," the company said in its message, which was also shared Wednesday on its Facebook page. "We appreciate every employee for their willingness to stay with us during this period, and wish we could have done more in such a short amount of time."
As of Nov. 29, no additional charges were drafted from member accounts. Additionally, OneLife Fitness at 12315 Crabapple Road in Alpharetta will offer free, 30-day memberships to Superior HealthClub members "so that you have a place to work out in the interim," the company added.
"Also, there are several individuals who are looking into opening a new gym in our current location with the same team of trainers and instructors," Superior HealthClub added. "We want to thank you for helping to build such a positive environment for our community and please remain hopeful. Sometimes, when one door closes…another one will open."