Smart gym equipment market set for rapid growth
Go to article

Smart gym equipment.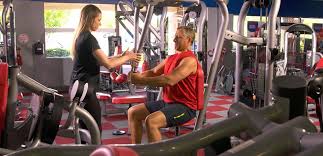 The global connected gym equipment market is set to grow at an annual rate of 45 per cent between 2017 and 2021.
The figure comes from the Global Connected Gym Equipment Market 2017-2021 report, published by analyst Research and Markets.
According to the report, customer demand is driving many equipment companies to collaborate with technology companies and integrate smart features into their equipment.
"Consumers prefer smart-connectivity gym equipment that monitors the workouts," the report states. "Most connected gym equipment manufacturing companies are collaborating with technology companies for developing app-based gym equipment."
According to the report, another driver in the market will be value-added features in equipment resulting in premium pricing of connected devices. It cites Technogym's recent app compatibility deal with Mapmyfitness and Runkeeper – which allows users to experience connectivity between apps and Technogym equipment – as an example of the trend.
Connected gym equipment is able to link to the Internet and tap into cloud-based data, such as workout goals, health history, and nutritional habits to create personalised exercise plans and track how you're doing in the gym.
Connected Gym