MAXQ Nutrition Launches Pre-workout and Intra-Workout Supplements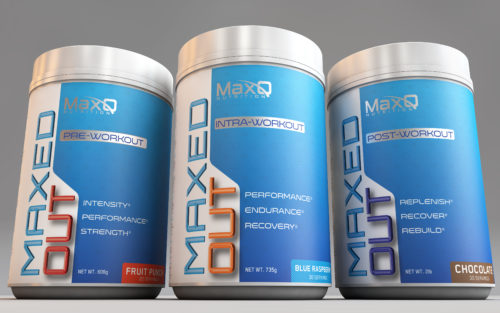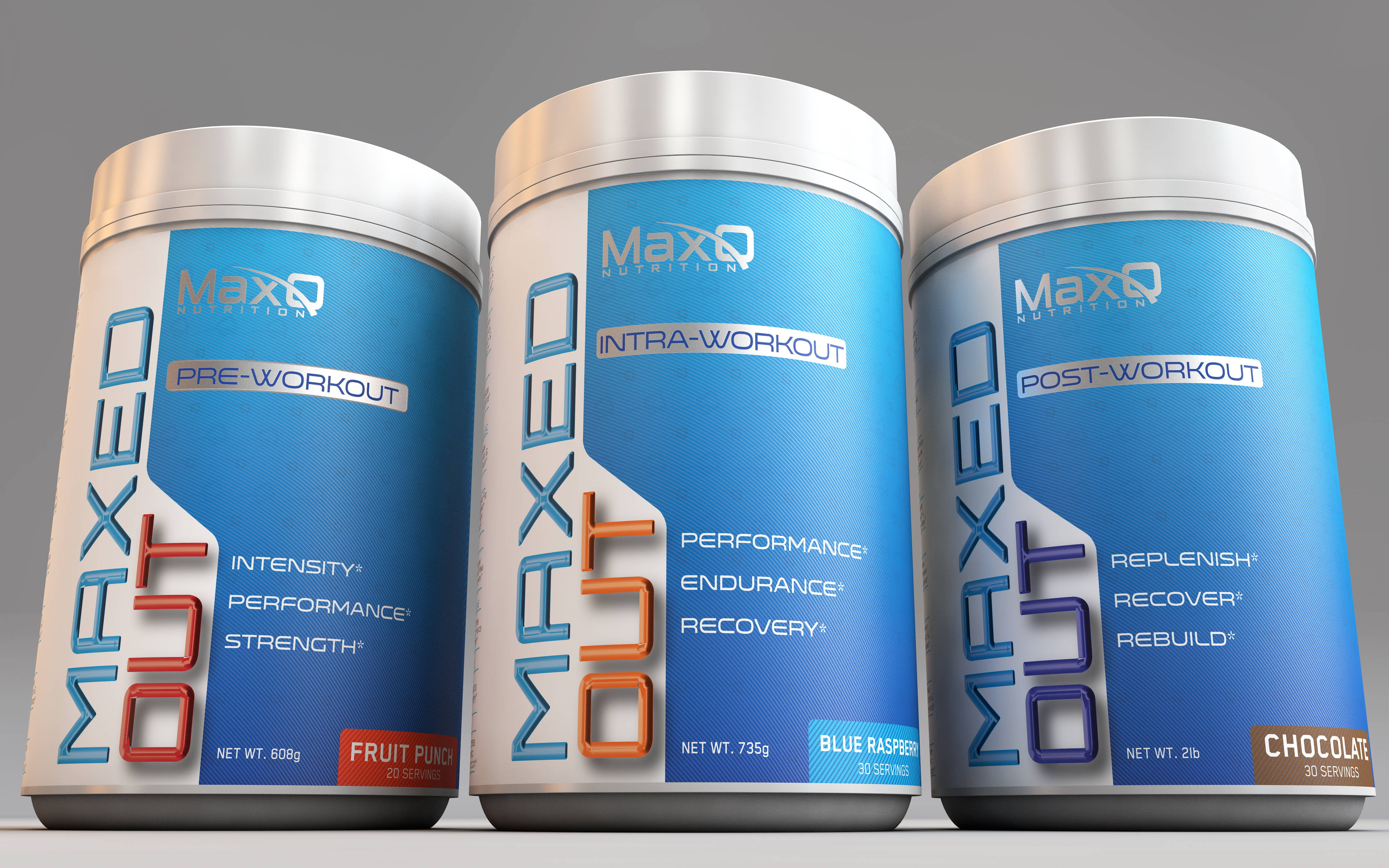 MAXQ Nutrition: MaxQ launched two formulas that are unparalleled in the fitness industry.
Cincinnati, Ohio: MaxQ Nutrition is proud to release two unparalleled formulas for pre-workout and intra-workout supplements. This launch reflects countless hours of scientific research to formulate products designed to break the ceiling on genetic limits.
MaxQ Nutrition's pre-workout and intra-workout formulas landed it first place in its comprehensive review of select leading brands in supplement industry. Its formulas contain, on average, 5 times more BCAAs, aminos, minerals and nutrients than the selected leading brands. The formulas were devised by identifying and combining synergistic aminos, minerals and nutrients, at maximum doses, that are scientifically proven to enhance training results.
When compared, some brands ranked at nearly 10 percent of MaxQ scoops, and others' scores yielded pricing over $350 when dosed at the same levels and nutrients as MaxQ. This information evidences MaxQ Nutrition's claims that it offers unparalleled formulas that deliver superior results to professional athletes.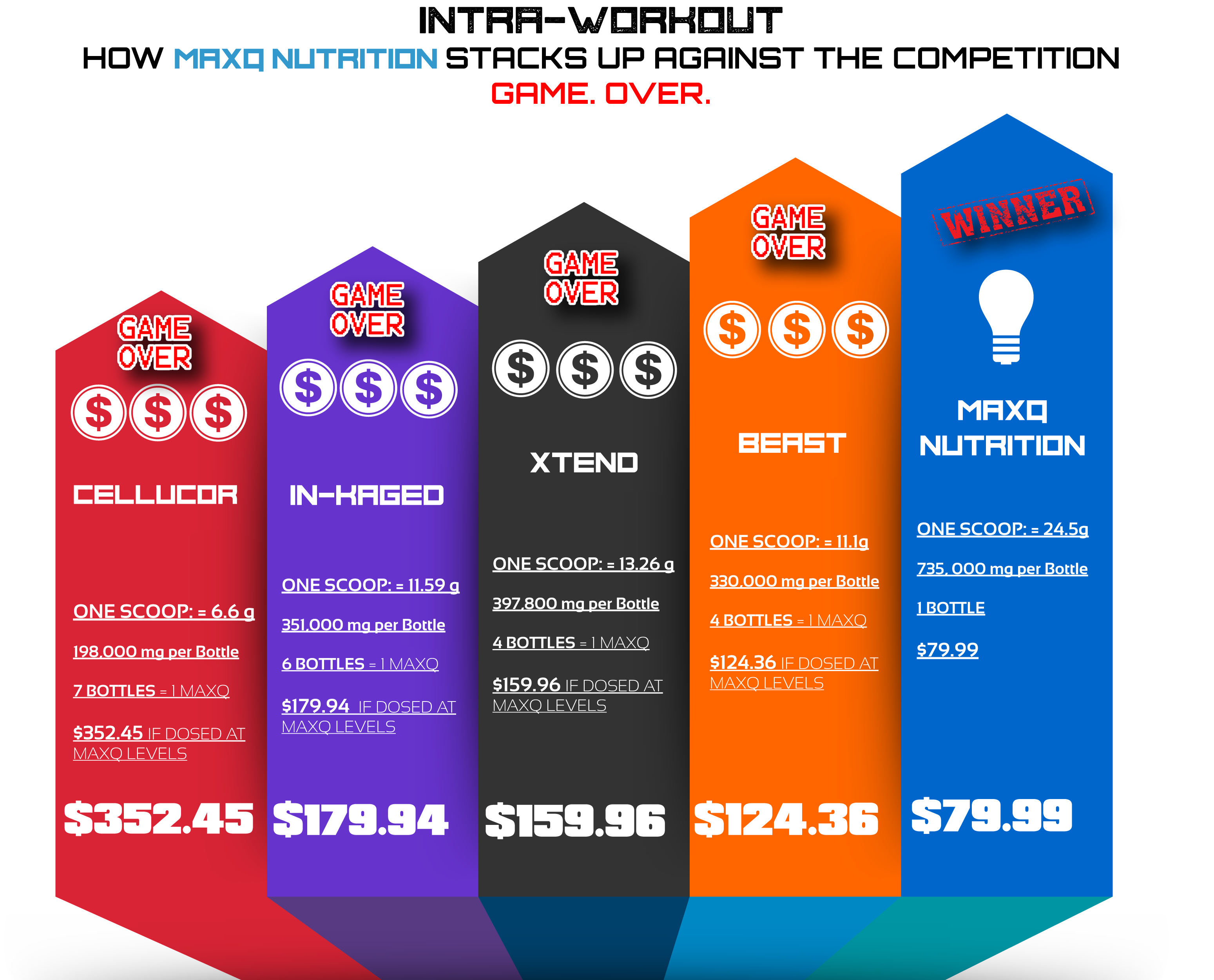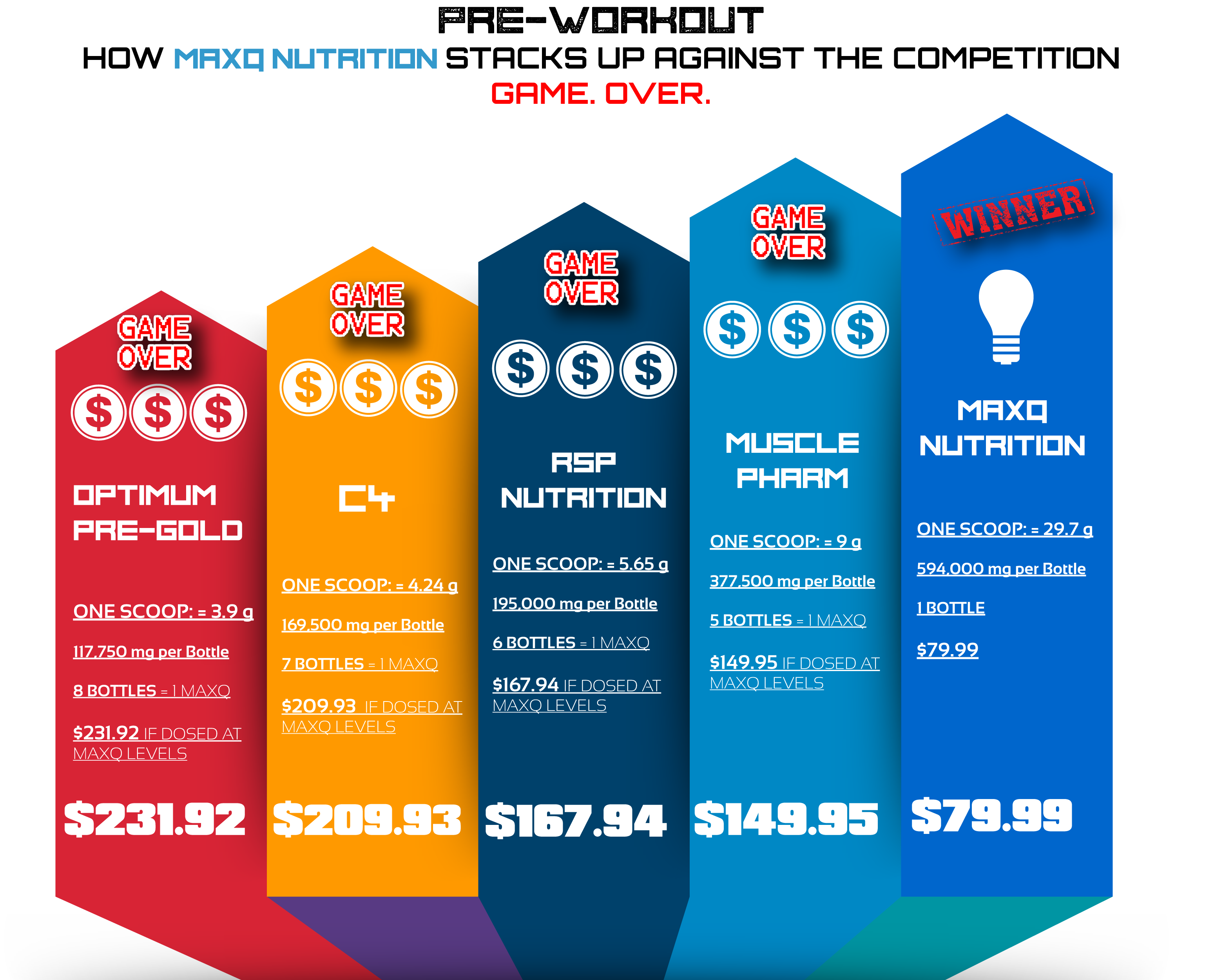 Alex, a fitness authority in the health and nutrition field for twenty years, told MaxQ Nutrition, "As a manager of a company that sells almost every sports supplement available, I have been able to try pretty much every protein, pre workout, amino acid, fat burner, and anything else that can be purchased in this field. Everyday we receive samples and, of course, I try them. As a result, I know what products perform better than others … As such, I tried MaxQ Nutrition Pre-Workout and Intra-Workout. Wow! Just from looking at the labels I knew I had something exceptional in my hands. The results did not disappoint…. I look forward to trying every other product MaxQ comes out with because I'm sure it will perform as expected."
About MaxQ Nutrition:
Products are manufactured in the USA
Products are produced in an NSF-approved facility.
Formulas are Pro-Sports compliant.
Members of Informed Choice®.
Internationally distributed.
Creators of MaxedOut pre-workout and intra-workout supplements.
Combining the maximum doses of BCAAs, amino acids and performance enhancing minerals that work in unison just as hard as the champions who win it all, MaxQ Nutrition just raised the body's ability and the elite's bar. Second Place Isn't An Option.
MaxQ Nutrition's fully exposed non-proprietary formulas on every label of pre-workout and intra-workout prove our doses are maximum, our ingredients are premium and our company is superior.
We are untouchable.
Are You?
Tara Mapes
MaxQ Nutrition
(800) 721-8443 tara@maxqnutrition.com