FITastic Gift Basket Announces Grand Opening Offering Personal Trainer Crafted Gift Baskets for Athletes of all Kinds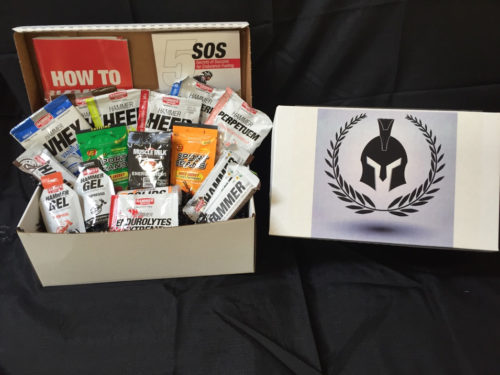 Contact: Careen and John Edwards
Email: careenedwards@hotmail.com
Phone: 484-624-3013
FITastic Gift Basket Announces Grand Opening Offering Personal Trainer Crafted Gift Baskets for Athletes of all Kinds
Getting a great, unique present for an athlete recently became much more simple.  FITastic Gift Basket is an exciting new service offering premium quality gift baskets put together with an individual athlete's interests specifically in mind.  Running, fitness and football are just some of the sports covered.
September 9, 2016
It's not a secret how passionate most athletes are about their favorite sports or fitness activities.  In fact, when it comes time to gift shop for a person passionate in these areas, there's usually no safer gift than something that celebrates these powerful and positive interests.  Answering the call for fitness gift shoppers in an exciting, fun and functional way is the recently launched new company FITastic Gift Basket.  FITastic Gift Basket offer certified personal trainer created gift baskets built around customer selected athletic and fitness themes, along with the diet they subscribe to.  Early customers couldn't be more enthusiastic about the news.
"There isn't many gifts more thoughtful than a gift basket, so we thought why not fitness themed gift baskets for people who hold being healthy and athletic as being top priorities?"  commented a spokesperson from FITastic Gift Basket.  "Our baskets are fun, very functional and affordable – and they get praised as gifts for being based around a person's fitness or athletic passions and the diet they follow.  We couldn't be happier about how well we've been received and we look forward to continuing to exceed even the highest expectations."
According to the company, some of their most popular gift baskets and boxes currently include highlights like:  Running themed gift baskets; CrossFit Paleo themed gift baskets; CrossFit Elite Performance themed gift baskets; Cycling themed gift boxes; and Military themed gift baskets.  New themes are added very frequently and all can be customized with add on items added or removed, all with the help of FITastic Gift Basket's team of very motivated certified personal trainers.
Early feedback for the service has been positive across the board.
Michelle M., from Boston, recently said in a five star review, "My boyfriend and I met at our local CrossFit box and training is a big part of our lives.  I was too excited to find our about FITastic Gift Basket in time to order for his birthday.  I ordered a Paleo Gift Basket, with a few additions and he seriously loved it more than any of his other gifts.  An amazing idea and service.  Fully recommended."
For more information be sure to visit https://fitastic-gift-basket.myshopify.com.